Rent isn't your only income when you manage rental properties. You might charge for water or other monthly utilities. We know from experience that when you have income beyond rent, there will come a time when you need to reconcile that income to your deposits. That's why RentMindMe offers easy to use reports that compile your non-rent income.
Maintaining simplicity
We know you don't have time to learn a new software, that's why we have focused our attention on developing tools that we know make your life easier.
How do I get my non-rent billing figures?
From your Dashboard, select Reports:

On the Reports overview page, select Non-Rent Billing: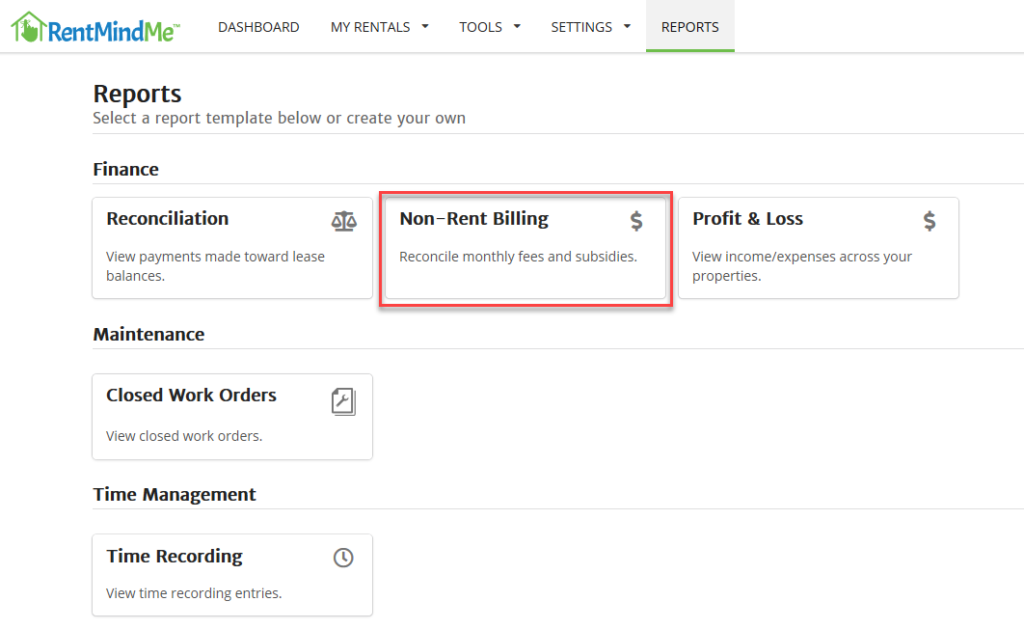 Enter the details for the period you'd like to report on: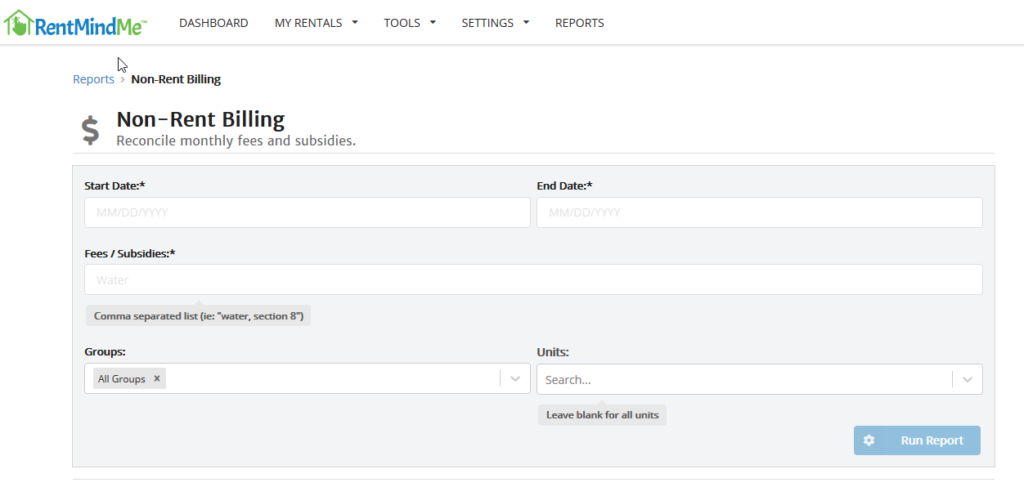 Once you've entered your reporting criteria, click 'Run Report' to get the applicable data.
We're ready to help
Our support team is available to help whenever you have questions. Please don't hesitate to contact us, we'd love to help you in any way we can.