This tutorial will provide you the steps to follow for adding a rental manager to your company in RentMindMe.
Why add a user to RentMindMe
There can be several reasons why you may need to add another user to your company's RentMindMe.com profile. Some of those reasons include:
You manage your rental portfolio with your spouse or family member and both of you need access to your rental management data.
You are training your son or daughter to take over your rental business
Your business partners or investors want access to reports
Regardless of your situation,  RentMindMe has you covered. Our rental management software provides robust tools for everyday landlords and rental managers.
How do I add a user?
In the Settings section, choose Groups and Users from the drop down: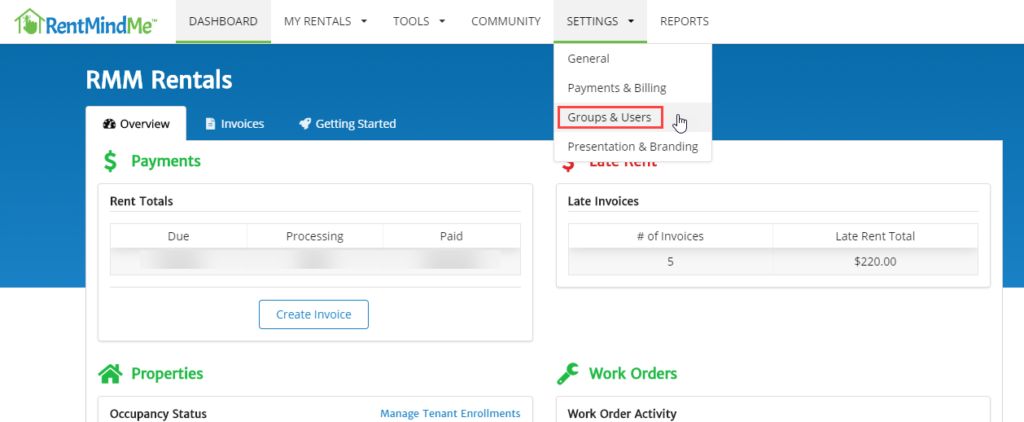 From the Groups and Users section, click on the Users tab: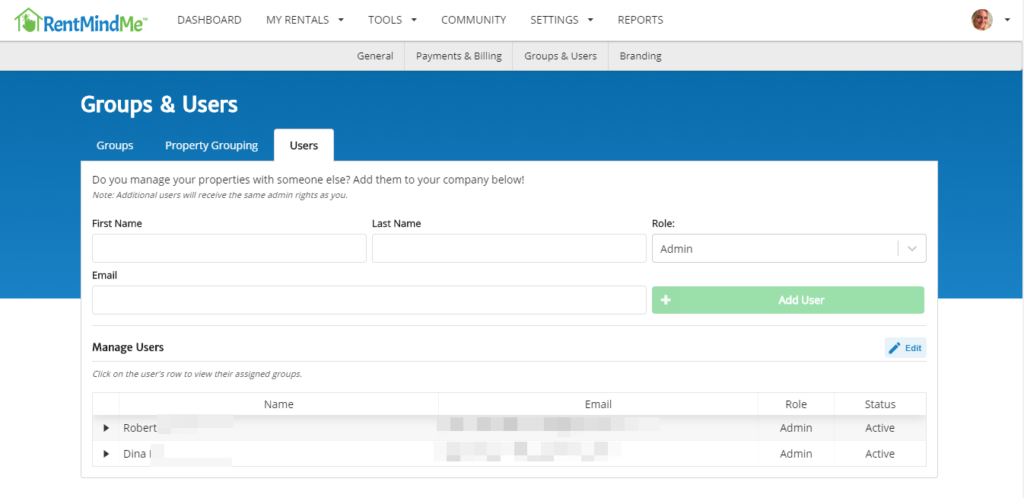 Enter the user's info into the provided fields:

As a result of you entering the user's information in the form and clicking 'Add User', the individual will receive an email invitation to help you manage your rental properties using RentMindMe.com.
The invitation will look like this: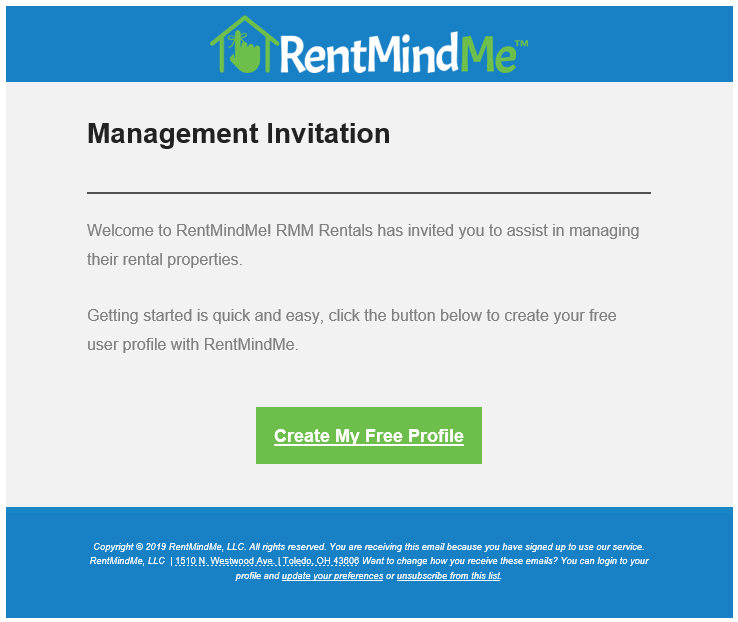 What happens after my invited user gets their invitation?
After your invited user receives the invitation, all they need to do is click the 'Create My Free Profile'.
The following page will be displayed to them: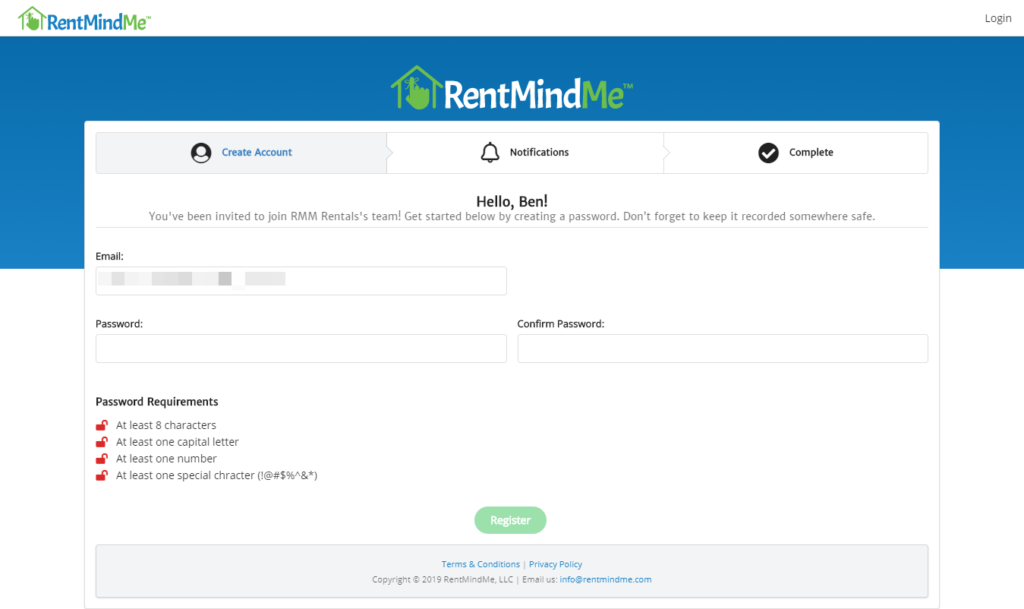 Your user selects a password and clicks register. As a result of registering, your the person you invited, will have access to help you manage their rental portfolio.
Looking for more information?
Go to our support page for more support content.