This tutorial article will help you understand how to record the time you spend managing your rental properties using RentMindMe. We've made the process as easy as possible, so let's get started.
Why recording time matters
Let's take a moment to talk about why recording the time you spend managing your rental units matters. Here's a quick list of reasons:
Budgeting / Estimating work
Getting a true picture of what it takes to manage your rentals
There could be tax advantages*
*talk to your CPA or tax professional as there could be added tax benefits associated with tracking your time worked.
Information leads to informed management decisions
Having visibility into the time it takes to manage your rental portfolio can help you make informed decisions. Examples of the decisions you might need to make are:
Understanding how much time your "passive" investment takes to manage
Hiring a professional vs. performing the work yourself
Estimating the time it might take to perform a similar task at another rental
Tracking how much time you or partners are spending
How do I record my time?
As we mentioned in the beginning of this tutorial article, adding time entries to RentMindMe is easy. It doesn't matter if you are working on your portfolio as a whole, managing a specific group or a specific rental unit we can help!
How to find your time sheet
You can find links to your time sheet on your dashboard or by navigating to Tools > Time Recording.
Dashboard link: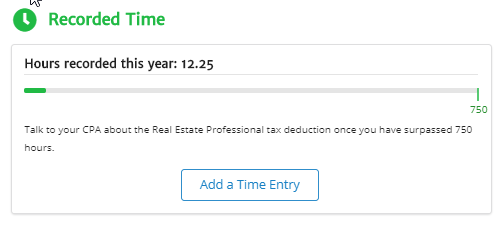 Or go to Tools > Time Recording and click Add Time to see your time sheet: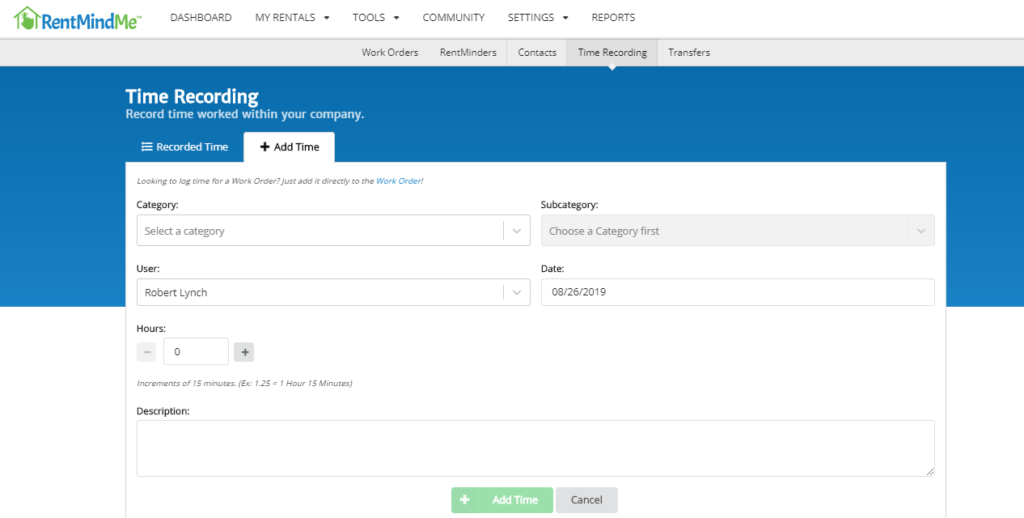 Complete the form to tell RentMindMe who, what, when, where and how long it took to perform a specific task.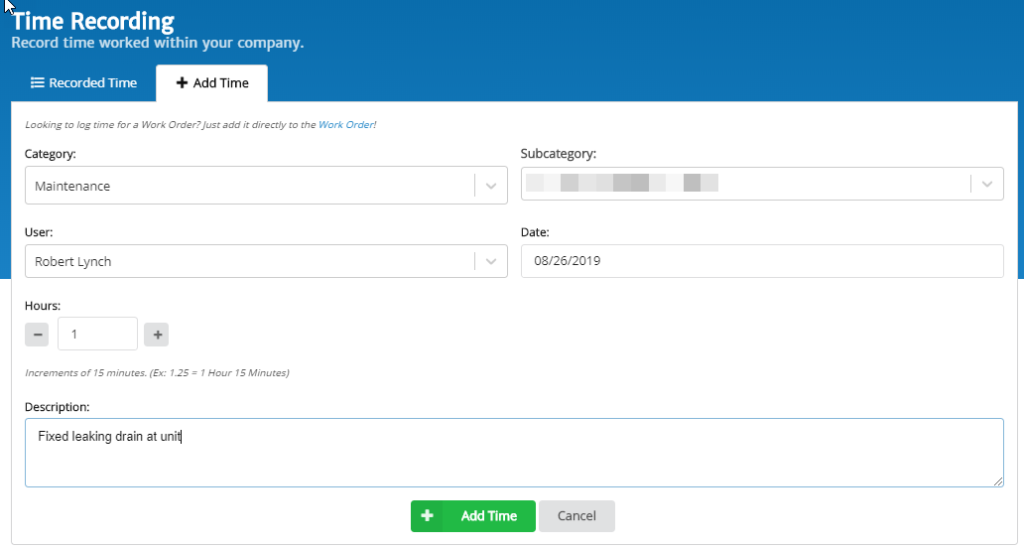 Once your time entry is recorded, it is summarized on the Recorded Time tab:

In the event you want to run reports, you can find the Time Recording report available within RentMindMe's reports section: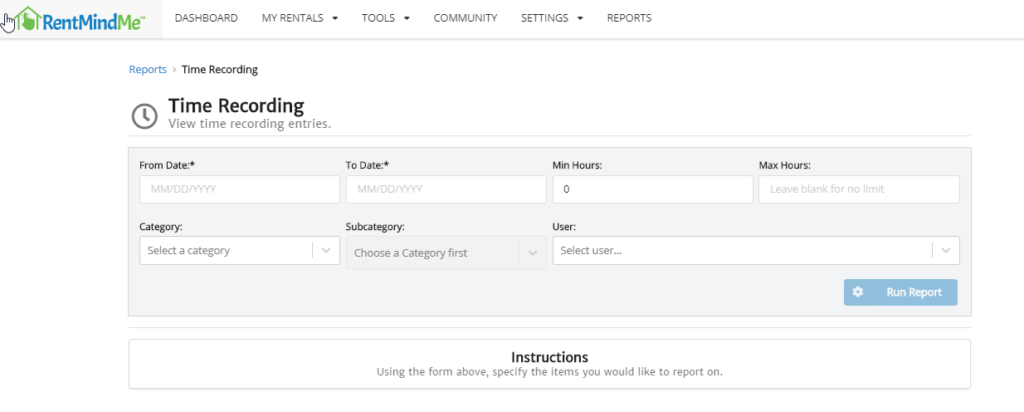 RentMindMe offers landlords, rental managers and their teams to record time spent in the following ways:
Portfolio wide time for:
Specific property time for:
Maintenance
Tenant Relations
Applications, Showings & Interviews
To learn more about RentMindMe
Check out our blog and tutorial content. If you'd like to set up a demo to see our software for yourself, you can schedule a time with one of our team members.
Happy Landlording!
– The RentMindMe Team