As landlords ourselves, we understand how much time maintenance management can take. Whether you self manage your rentals or you farm out maintenance tasks to professionals, maintenance management with RentMindMe is easy.
Let's take a deeper look at some of simple yet robust maintenance management features offered by RentMindMe.
Hide Work Orders
There may be times when you know you need to take care of a maintenace item but need the flexibility to handle it on your schedule. We understand, that's why we allow you to create Hidden Work Orders. These items are only visible to you and your management team.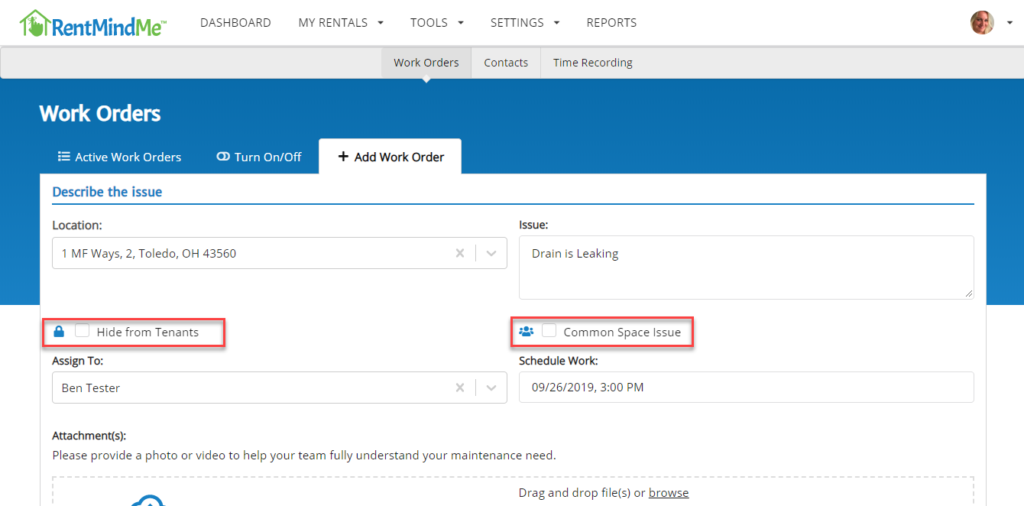 Common Space Work Orders
RentMindMe notifies all tenants in a Multi Famly or Commercial property when a Work Order is created with the "Common Space" flag set. You and your tenants save time because everyone knows a maintenance issue is submitted and in the work queue.
Sharing Work Orders
Regardless of how you are managing your properties you may run into a situation where you need outside help. RentMindMe gives you the ability to create a Work Order and share it with someone who is not a user within your company. This means your handy man, plumber or electrician can receive access to a maintenance request you share with them.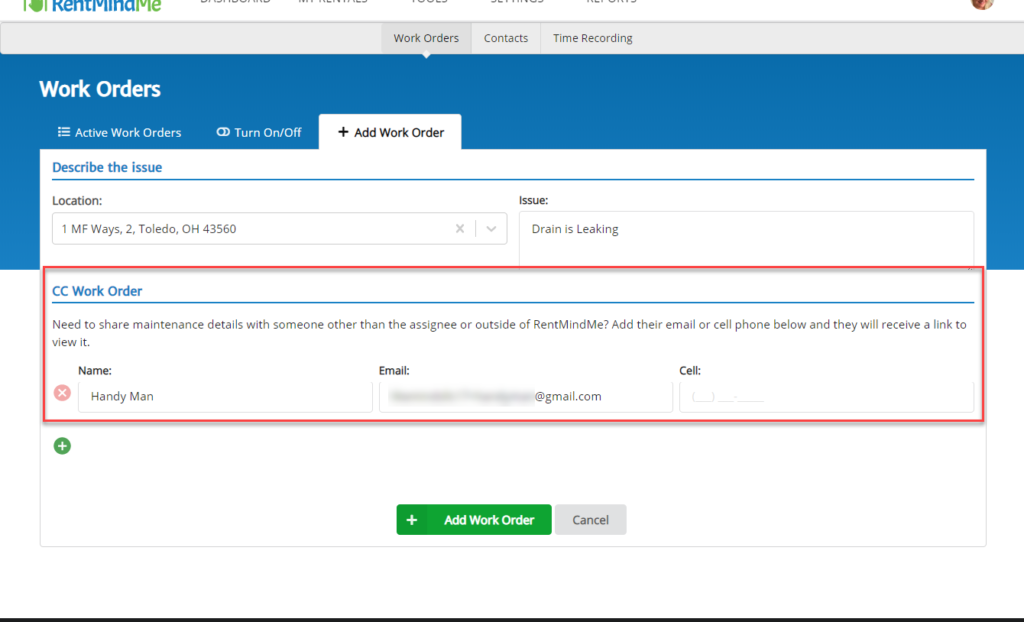 Notes & Updates
When a Work Order is shared with someone, they have the ability to make notes that are visible to your tenants or just your rental management team. Status updates provide enhanced communication.
Notifications for your and your team
When enabled, notifications allow you and your team to know when a Work Order is opened, updated or closed. Your preferences can be managed on your profile page.
Turn off Work Orders
When you manage parking spaces, mobile home lots or lease to own purchases you may not want Work Orders to be visible to your tenants. We've got you covered. By default, Work Orders are turned on for every property, but you can easily turn them off.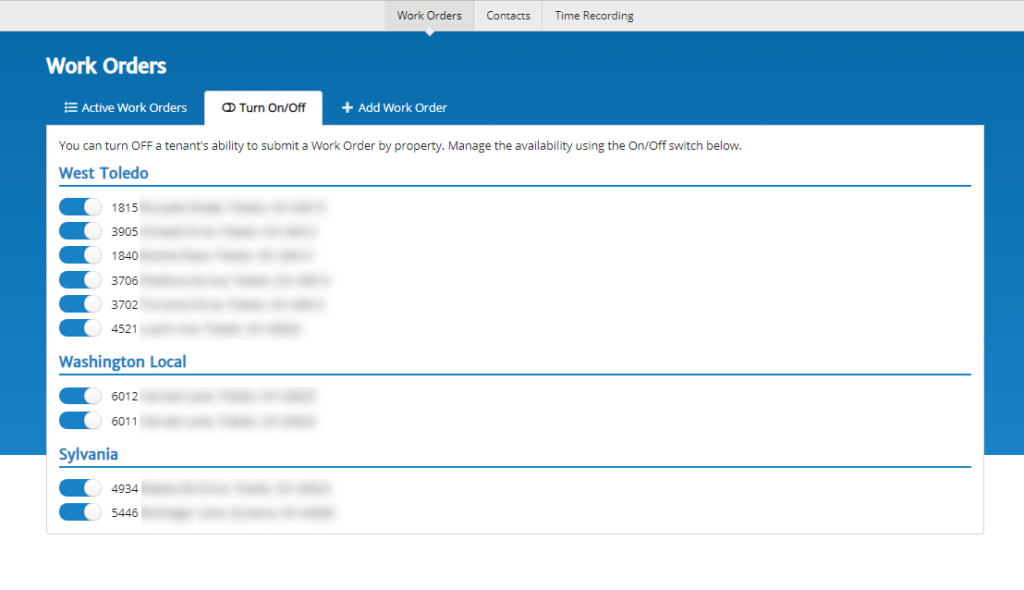 Summary
RentMindMe provides you with the tools to manage your rentals the way you want. To learn more about our rental management software, schedule a demo today.